It's starting to get warm and one of my favorite breakfast options is a cool and refreshing smoothie bowl. The fruit is a great source of fiber, vitamins and minerals and it helps us get our 9 daily servings of fruits and veggies in. You can add granola or nuts for the varied textures as well as chia seeds. Not to mention these things also have a large amount of fiber. Fiber has a number of benefits including decreasing the risk for stroke, diabetes, hypertension, heart disease and gastrointestinal disease (Click here for study). It is also said to help with weight loss and management.
Besides the fact that there is fiber in the smoothie bowl, the bowl is just delicious and healthy. I like to make mine in the Vitamix Blender but you can use anything you have available whether it is a Blendtec, Magic Bullet or Ninja. If you don't have a blender and you are on a budget get the Magic Bullet on Amazon (here) it's only a little more than $30.
Acai has been a craze for the health benefits, but I mostly just like the taste in smoothie bowls. It adds a sweet and tangy flavor that blends really well with most fruits. It's a personal choice on what foods you like but I chose the fruits I like best blended together in this recipe.
Here are the ingredients:
Makes enough for 2-3 people
1/4 cup of coconut water (my favorite is ZICO)
1/4 cup of Acai berry juice (Sambazon)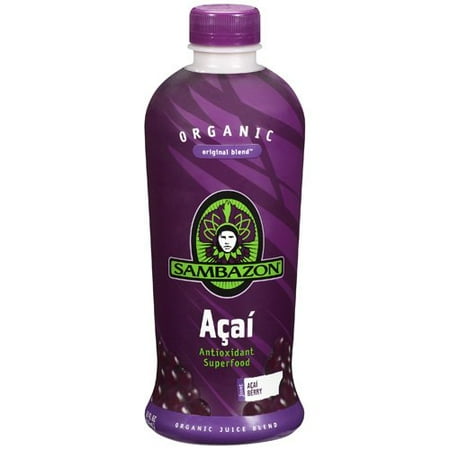 1/2 cup of frozen or fresh mango chunks
1/2 cup of pineapple chunks
4 oz of So delicious plain coconut yogurt or if you aren't avoiding dairy any yogurt of your choice.
A handful of frozen berry mix (I got the blueberry, blackberry and raspberry mix)
Some fresh berries (sliced) (I got some strawberries)
1/2 a banana (sliced)
1/4 granola of your choosing
2 tbsp of Chia seeds <– Amazon link
Blend the frozen fruits, yogurt and the liquids slowly at first and increase to full speed.  It will take about 3 minutes for it to get smooth in a Vitamix, not sure about the other blenders. I use the tamper stick quite a lot.
Pour into bowl.
Place the bananas, and berries of your choice on top.
Top off with granola and chia seeds.
Enjoy!
It's such a simple treat for breakfast without any guilt.
Let me know what fruit combinations you like in your smoothie bowls in the comments! Some of the links (underlined words) are affiliate links in which I get a small kickback if you purchase through them, it would help me out. Thank you for reading!